Jacqui McDonald Embroidery Teacher


After completing a degree in Conservation and Restoration I gained employment with the National Trust. Having enjoyed over 7 years experience of working for the Trust within two properties as a House Steward and Site Conservator during major building works, my passion was caring for a multitude of objects from tapestries and gilded furniture to ceramics and fragile textiles. I decided to apply to the Royal School of Needlework to learn more about caring for textiles. I found that the three year apprenticeship they were offering at the time was perfect for my needs. They offered a strict and extensive learning programme covering all the traditional forms of embroidery, so not only would I learn how to care for traditional textiles, I would also learn how the embroideries were created. I was accepted onto the Apprenticeship and was surprised to find I wasn't bad at the sewing stuff!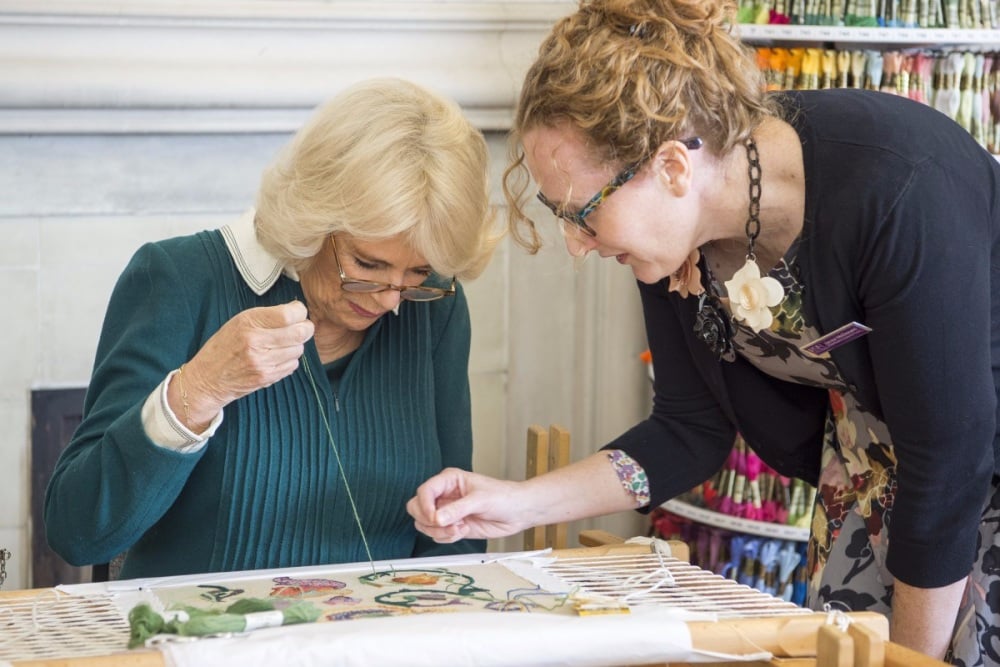 20 years on, I am still working for the Royal School of Needlework where I have had the privilege of taking on exciting commissions, teaching in the USA as well as working on team projects such as Catherine, Duchess of Cambridge's wedding dress, veil and shoes. I still enjoy teaching every Wednesday on the Certificate & Diploma at Hampton Court Palace as well as working on the development of the new RSN Online Stitchbank released September 2021. I am based on the Surrey/Hampshire border where I live with my partner Christopher, our daughter Myrtle and our dog Murphy.
The RSN Essential Stitch Guide to Crewelwork by Jacqui McDonald was released by Search Press in October 2010 and re-released in a larger format in October 2022
Feel free to contact me
Upcoming Events for 2022