Return from San Francisco
Posted on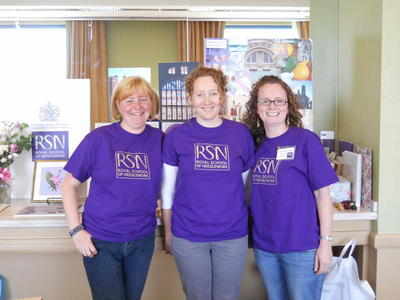 I have had few weeks away teaching on the intensive Certificated Course for the RSN out in San Francisco. I had a wonderful time with my colleagues Lucy and Sarah.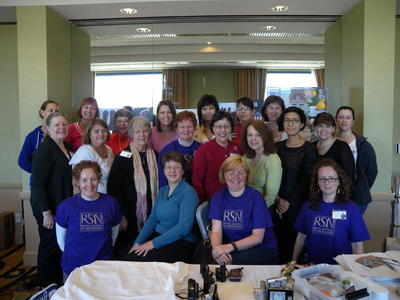 Sarah, Lucy and I with all our students, who welcomed me to the U.S. with open arms. They were all very dedicated, worked really hard and were up until all hours of the morning to complete there work. Well done to all, very successful grades were achieved and I am very proud of them all.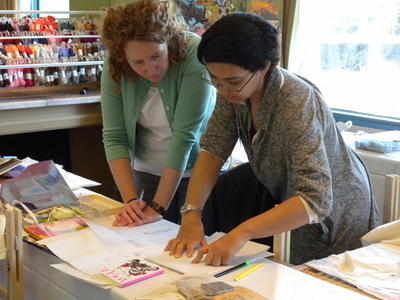 This is Sante talking through her Stumpwork design with me.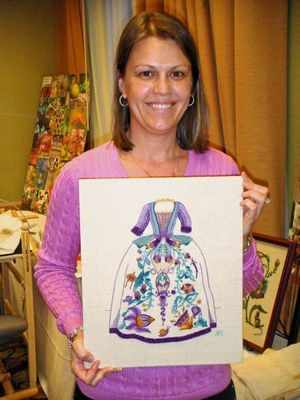 Alessandra with her finished Crewelwork piece.