---
10" Ring Frame with seat clamp
£20.00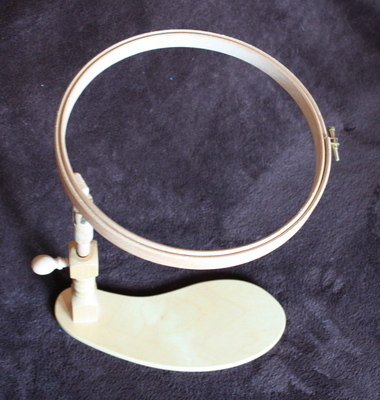 The seat clamp that comes with the ring frame attached to the edge of a table and allows both hands free to embroider. Suitable for all techniques of embroidery, you will need to tighten the screw thread with a screwdriver to secure your fabric taught in the frame.
Tips:
It is a good idea to release the fabric between periods of stitching to avoid the ring bruising the fabric.
Wrap both rings with bias binding to prevent your fabric from slipping.